Piranti Desain F :
¨ W bentuk kondenser jinis aluminium kanthi jaminan, njamin area pertukaran panas sing cukup kanthi ukuran unit sing luwih cilik
Apor Evaporator sing efisien kanthi tabung tembaga benang internal.
Fan Penggantian sumbu jumlah volume udara kanthi agul-agul logam. Motor dipisah saka net-tutup, tetep ing port exhaust dening logam
Ing kontrol Siemens PLC, antarmuka layar tutul LCD.
Design Desain standar sing dikenani R22, CFC gratis R407C, R410A, R404A, R134A.
¨ 380V-415V / 50HZ 3PH kanggo desain standar. Beda desain babagan panjaluk pelanggan.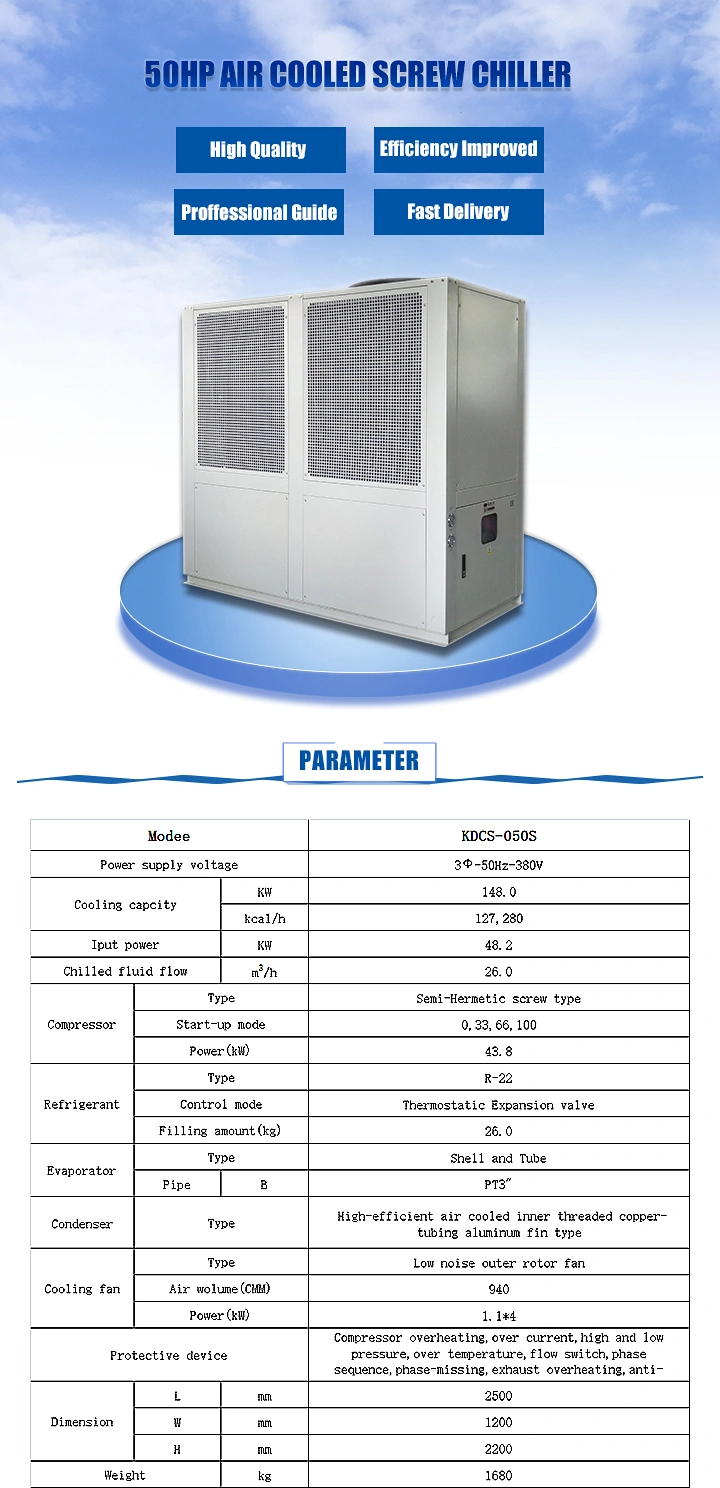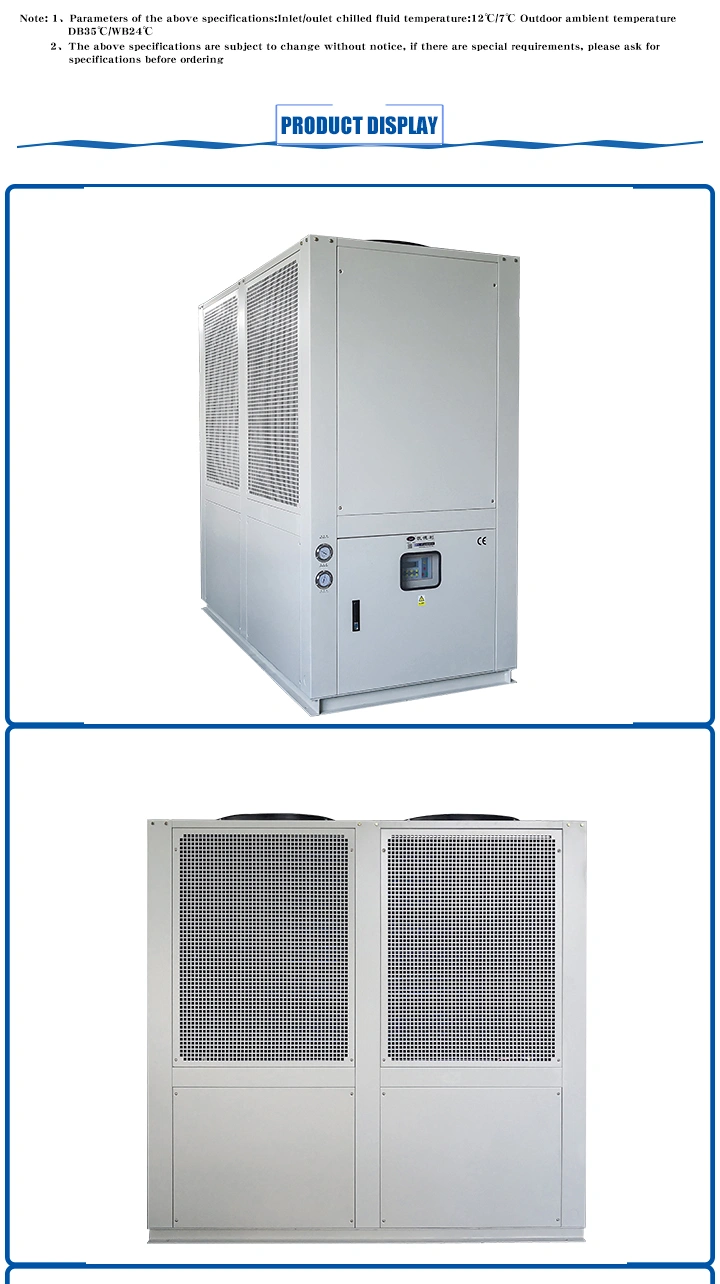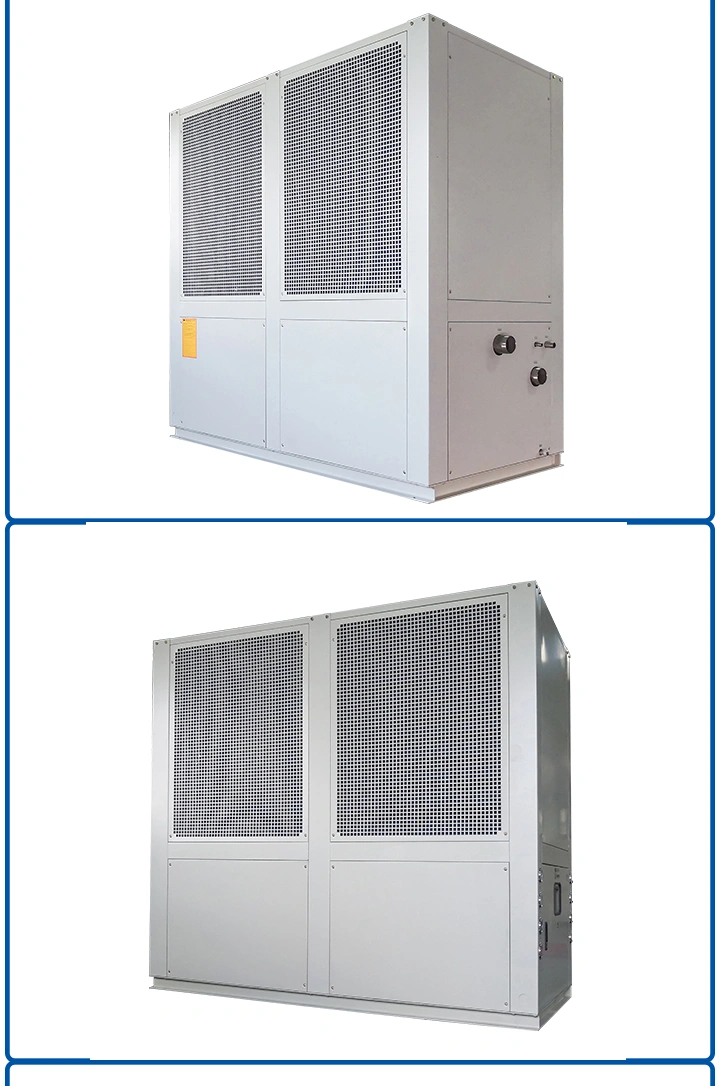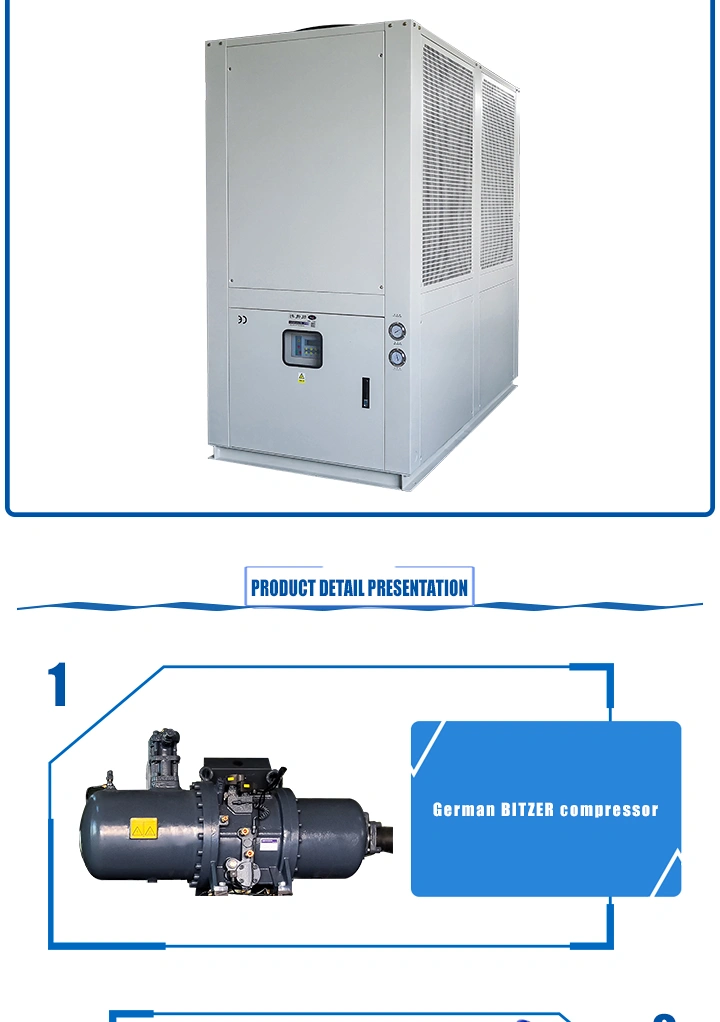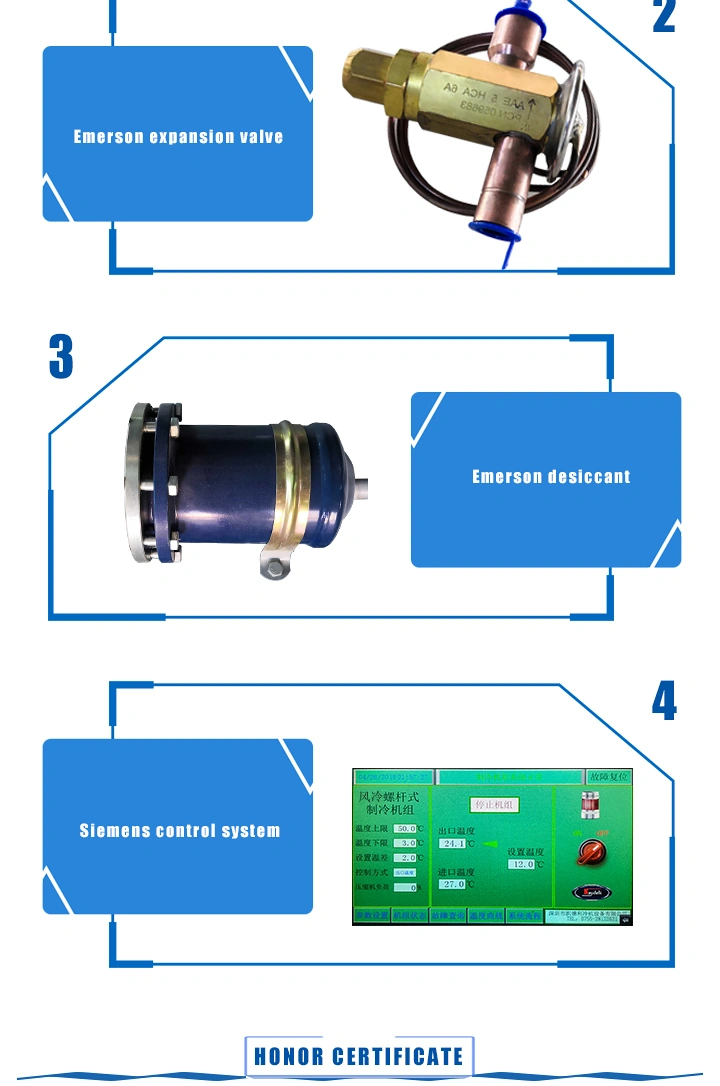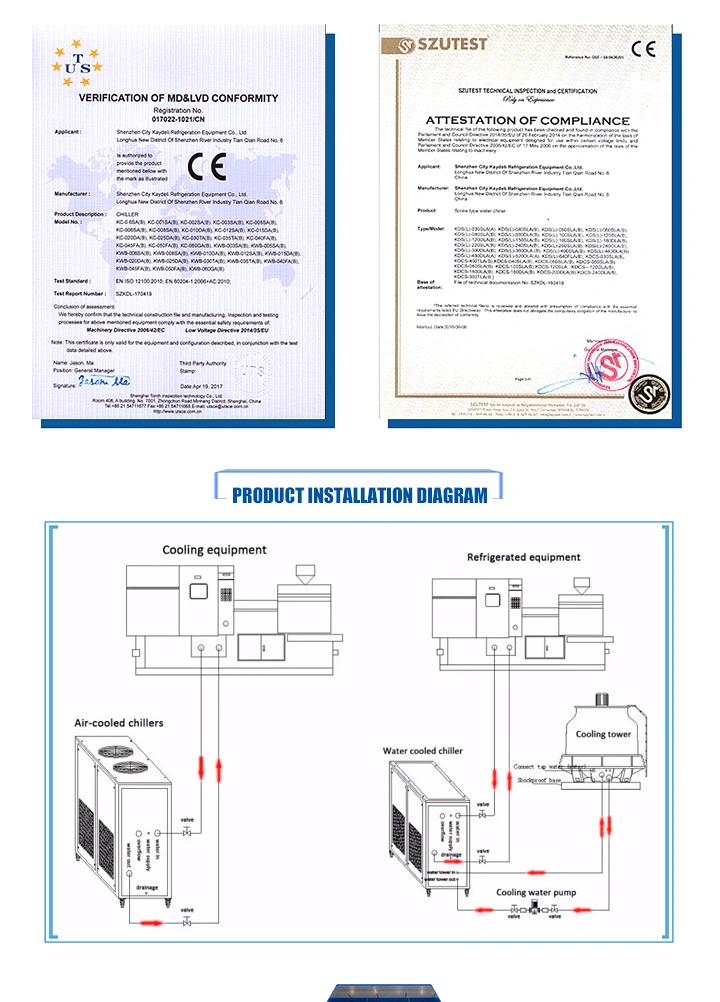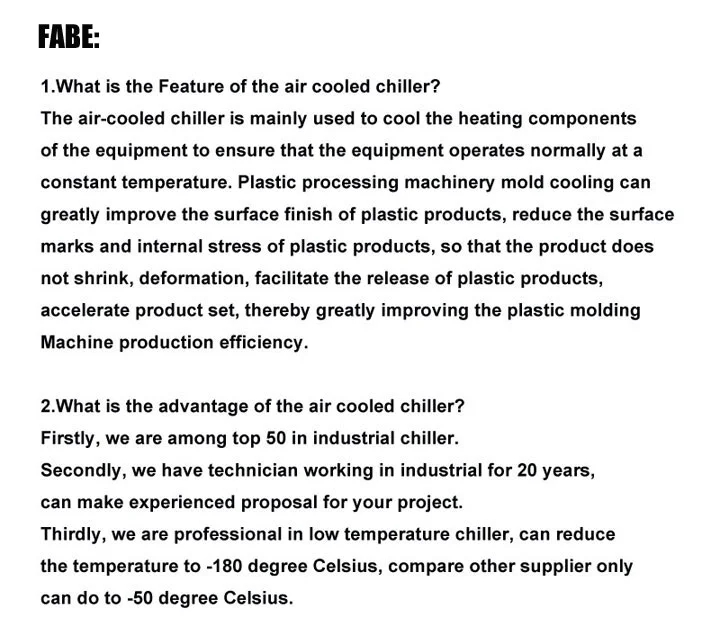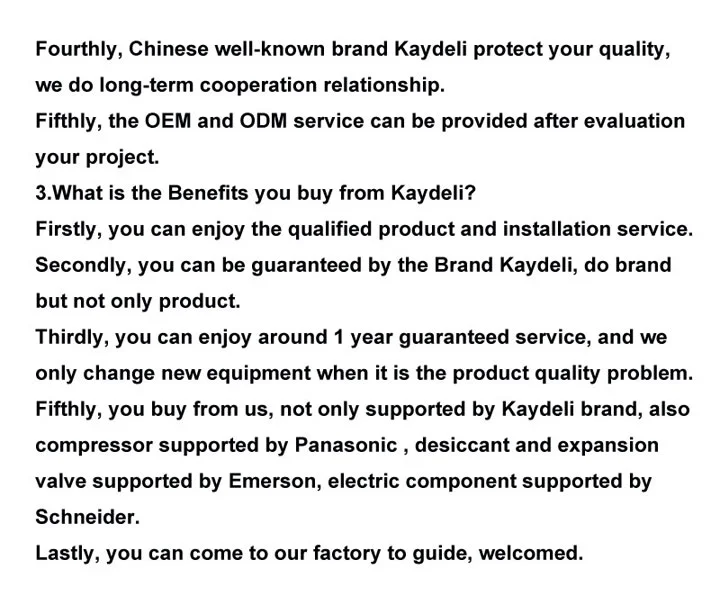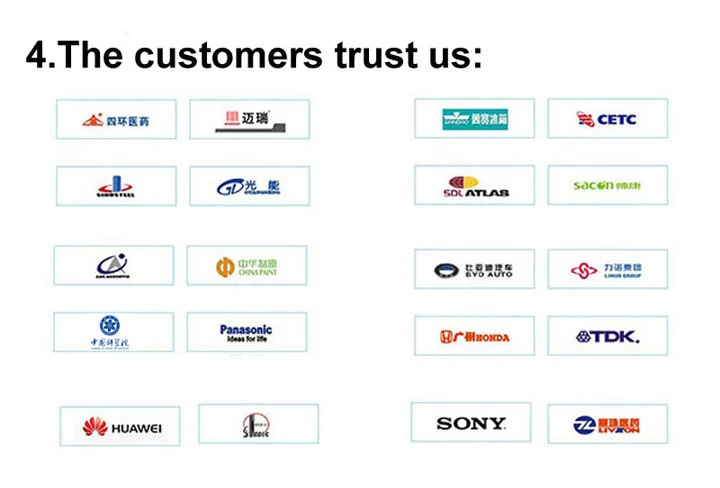 Model

cooling capacity
kW
148.0
50HZ
kcal/h
127,280
50HZ
Input power
kW
48.2
Chilled fluid flow
m

3

/h

43.8
Power
3PH-380V-50HZ

(

200V/220V/415V 50HZ/60HZ

)

Compressor
Type
Hermetic scroll type (Piston)
Start-up mode
Sequential start
Power(kW)
22.5
Refrigerant
Type
R-22(R407c/R134a)
Control mode
Expansion valve
Filling amount(kg)
26.0
Evaporator
Type
Shell and Tube
Pipe
B
PT 3"
Condenser
Type
High efficient finned copper tube
Surface area / row(M2)
4.52/3R
Cooling fan
Type
Low noise axial flow(Low noise outer rotor fan)
Air wolume(CMM)
940
Power(kW)
1.1x4
Protective device
Compressor overheating,over current,high and low pressure,over temperature,flow switch,phase sequence,phase-missing,exhaust overheating,anti-freezing.
Dimension
L
mm
2450
W
mm
2300
H
mm
1900
Weight
kg
1680
FAQ:
Q1. Apa ana watesan MOQ kanggo hawa anyep?
A: MOQ rendah, 1pc kanggo mriksa sampel kasedhiya.
Q2. Kepiye carane ngirim barang lan suwene wektu teka?
A: Kita biasane ngirim kapal ing segara, Asia nempuh biaya sajrone 10 dina, papan liya ing sawetara dina 15,
utawa 30 dina, utawa 45 dina yen adoh banget, DHL, UPS, Fedex utawa TNT uga kasedhiya.
Q3. Apa sampeyan nawakake jaminan kanggo produk kasebut?
A: Yeas, kita nawarake 12 garansi kanggo produk kita.
Q4: Ngendi aplikasi?
A: Produk wis digunakake ing pirang-pirang industri, kaya alat mesin, pangolahan data,
telekomunikasi, finansial, metalurgi, medis, bahan bangunan, mobil lan industri perang lan sapiturute.
Q5: Apa produk sampeyan bisa disesuaikan?
A: Ya. Uga ditampani kanggo produk non-standar khusus, bisa nganti -180 derajat Celsius.
Q6: Apa istilah pembayaran sampeyan?
A: Deposit jangka 30% kanggo produksi, imbangan 70% sadurunge kirim.
Kategori Produk : Chillers liyane