Fitur desain :
¨ milih kompresor merek sing misuwur ing dunya lan kondensator lan penyejat efisien sing dhuwur, njamin efisiensi pendinginan sing dhuwur,
konsumsi energi sing sithik, swara kurang lan umur layanan dawa.
¨ suhu banyu bakar kisaran 5 ℃ nganti 35 ℃ .
Charged Diwenehi r22, jinis CFC gratis R407C, R410A, R404A, R134A kanggo pilihan, efisiensi pendingin sing dhuwur.
¨ Pa evaporator ukuran lan kondenser mesthekake unit chiller mlaku ing suhu sekitar 45C.
System Sistem kontrol Microcomputer sing nawakake stabilitas suhu akurat ing ± 1 ℃ .
Noise Gangguan bledug lan volume udara gedhe.
Pump Pompa wesi sing dilengkapi, stainless steel utawa pump angkat dhuwur kanggo pilihan.
¨ Piranti pangreksan njamin unit chiller mlaku kanthi aman.
Configuration Konfigurasi penguap-tank tank inovatif njamin suhu banyu stey sing ditawakake, amarga penyejat uga adhem
tank dhewe, nyuda bathi panas, lan nambah efisiensi.
¨ banyu KWB sing digawe banyu chiller milih cangkang lan kondensasi tabung, nampilake peleburan panas kanthi cepet lan efisiensi pendingin sing dhuwur,
apik digunakake ing area suhu sekitar Ambien kanthi banyu sing akeh.
¨ Udara udara sing digawe adhem industri KC milih kondensasi jinis tabung aluminium / tabung tembaga, gampang kanggo ngresiki lan nginstal.
Supply Pasokan tenaga: 1PH 220V / 50HZ ----- 1 / 2HP nganti 2HP
3PH 380V / 415V 50HZ ----- 3HP nganti 60HP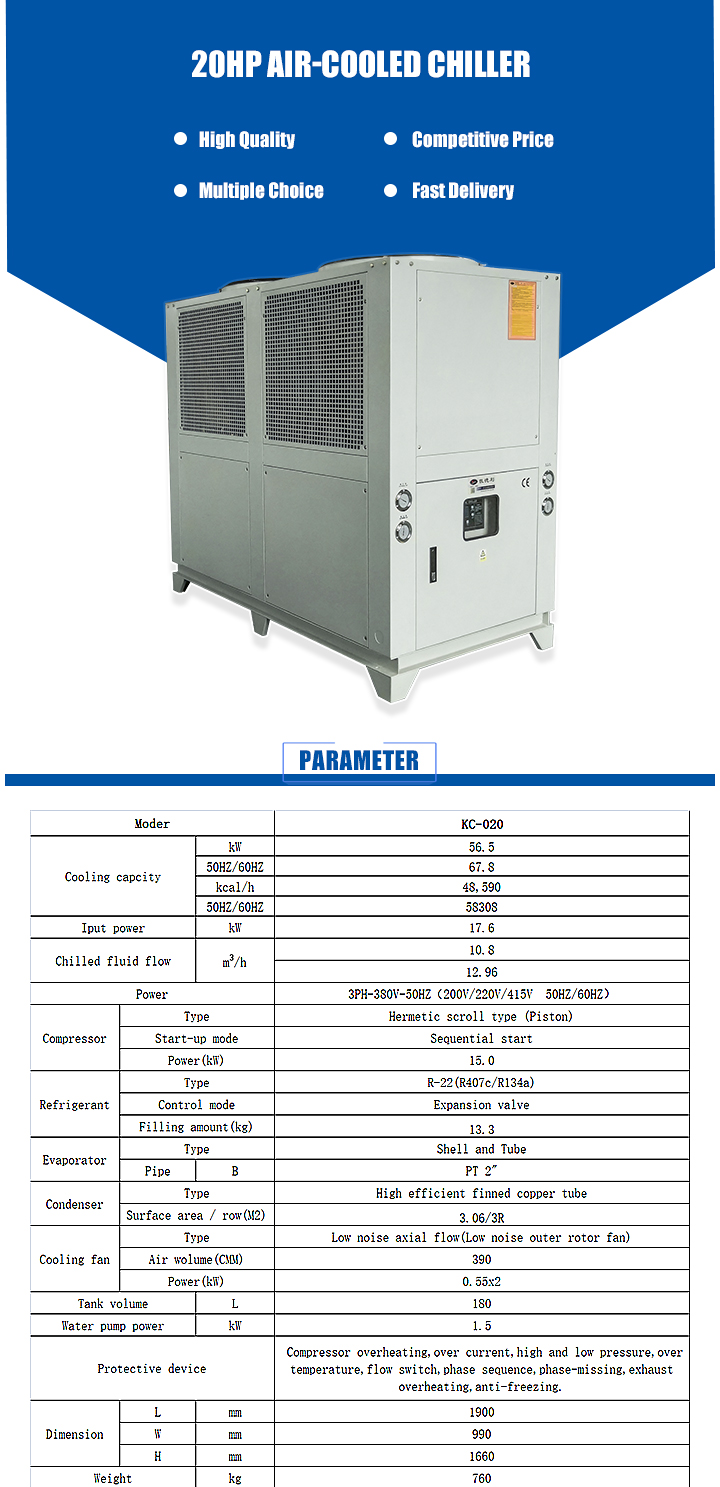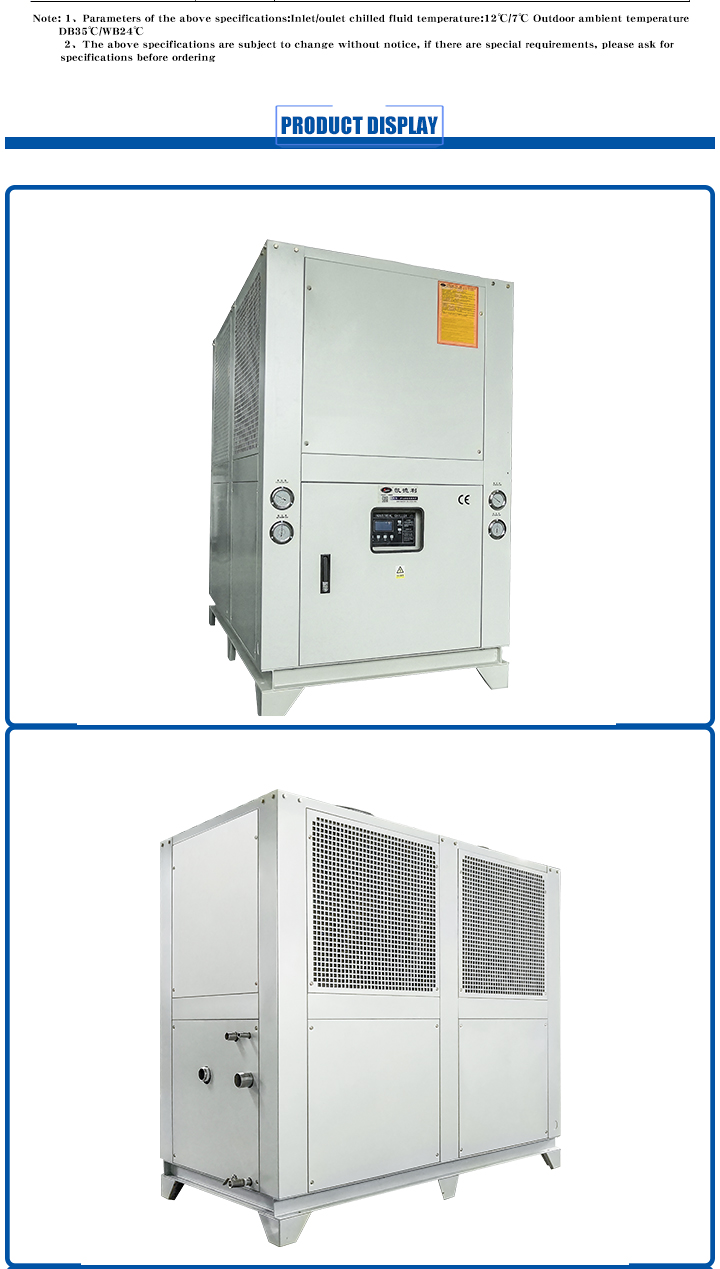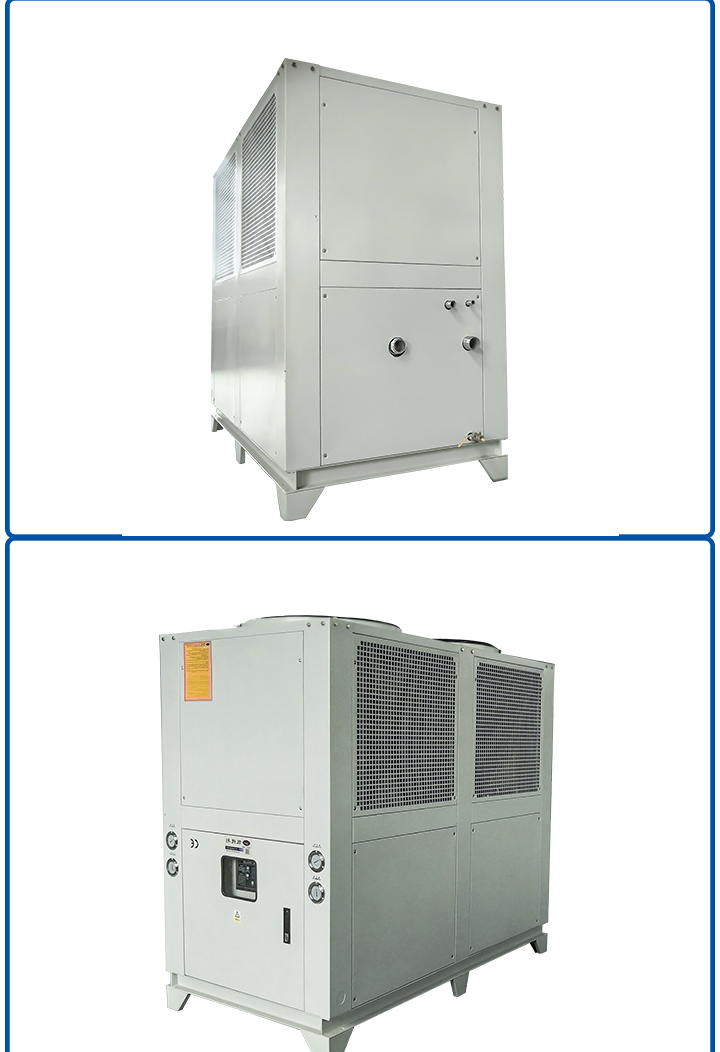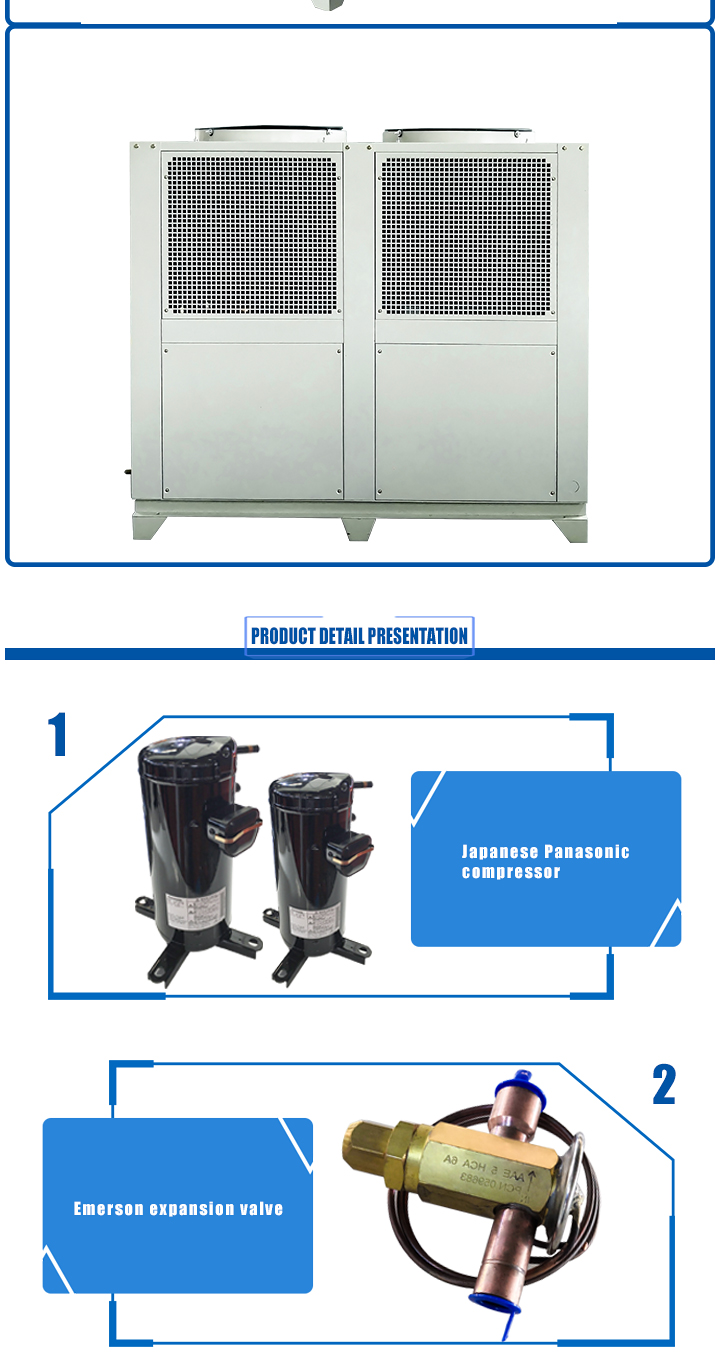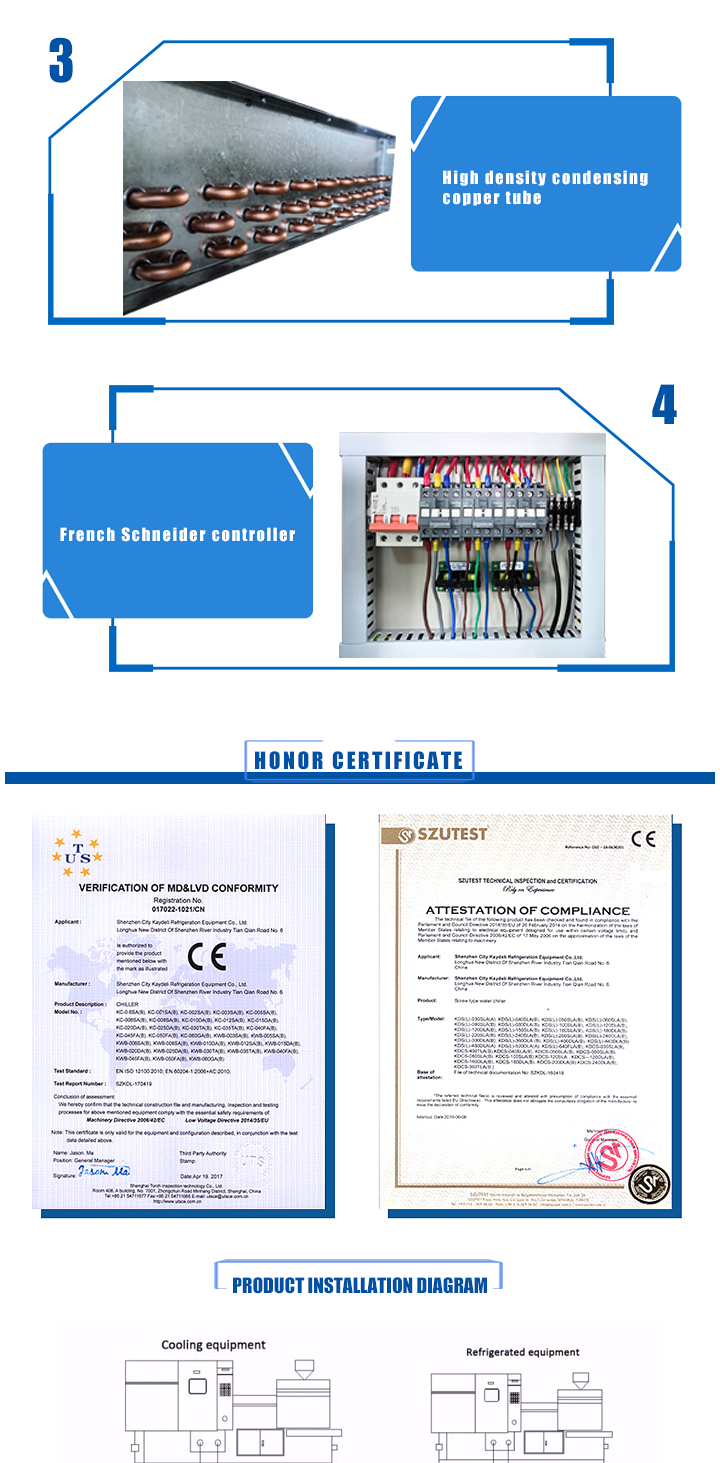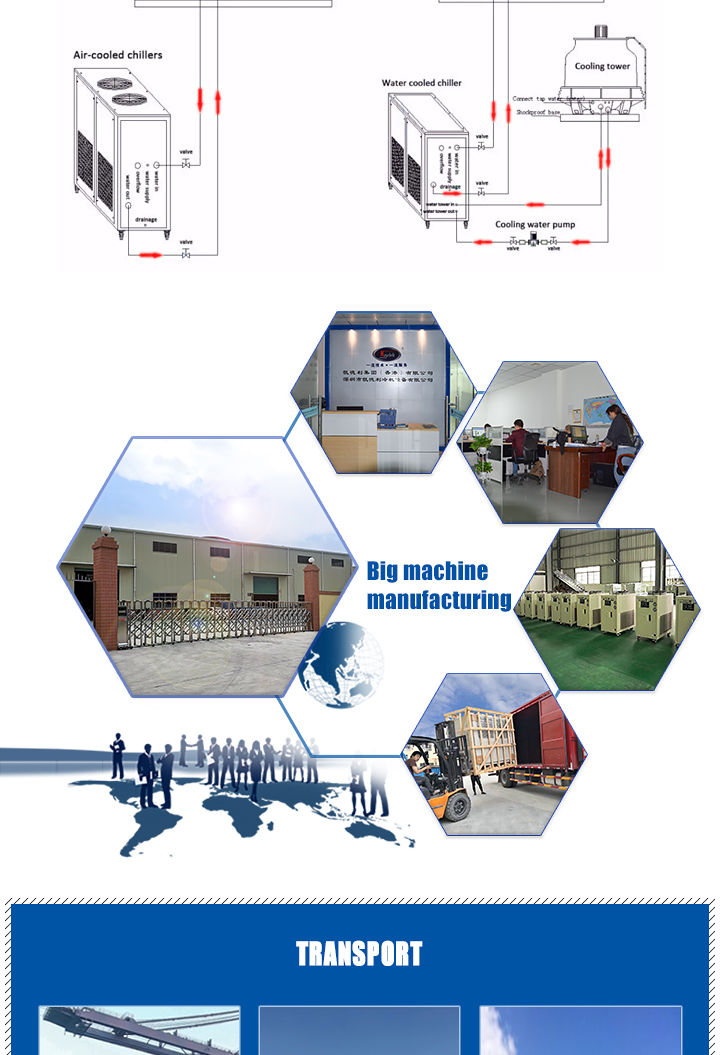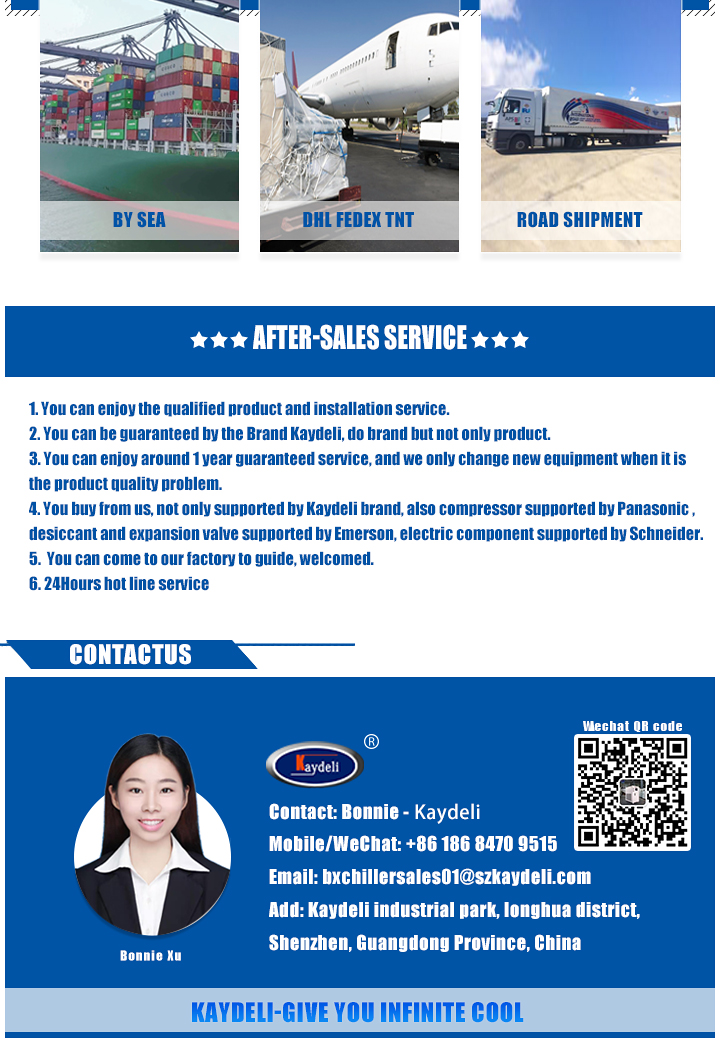 Model

KWB-020

Cooling Capacity

kcal/h

54690

KW

63.6

Input power

KW

16.5

Voltage

3PH-380V/50Hz

Chilled water flow

m³/h

10.8

Cooling water flow

m³/h

13.9

Refrigerant

Name

R22(R404a)

Infilling weight

KG

10.5

Controlled mode

External balance temperature thermal expansion valve

Compressor

Type

All enclosed scroll

Power

KW

15

Start up mode

Direct connect start

Condenser

Type

shell tube

pipe diameter

PT2-1/2″

Evaporator

Type

shell pipe

inlet&outlet pipe diameter

PT 2-1/2″

Built-in Tank volume

L

180

Built-in pump power

KW

1.5

Safety Protection

Compressor overheat, over-current, high & low pressure , over temperature, flow, phase sequence /phase loss and exhaust overheat protection

Size

Lx Wx H

mm

1700×900×1330

Unit weight

KG

550

Note: The above parameters ability measurement conditions, cold water inlet temperature is 12 ° C, outlet temperature is 7 ° C; cooling water inlet temperature is 30 ° C, outlet temperature is 35 ° C
FAQ:
Q1. Apa ana watesan MOQ kanggo kondhisi udara?
A: MOQ rendah, 1pc kanggo mriksa sampel kasedhiya.
Q2. Kepiye carane ngirim barang lan suwene wektu teka?
A: Kita biasane ngirim kabeh DHL, UPS, Fedex utawa TNT. Biasane butuh 10 dina kanggo teka. Kapal pesawat lan kapal laut uga kasedhiya.
Q3. Apa sampeyan nawakake jaminan kanggo produk kasebut?
A: Yeas, kita nawarake 12 garansi kanggo produk kita.
Q4: Ngendi aplikasi?
A: Produk kita wis akeh digunakake ing pirang-pirang industri, kaya alat mesin, pangolahan data, telekomunikasi, finansial, metalurgi, medis, bahan bangunan, mobil lan industri perang lan liya-liyane.
Q5: Apa produk sampeyan bisa disesuaikan?
A: Ya. Uga ditampani kanggo produk non-standar khusus, bisa nganti -180 derajat Celsius.
Q6: Apa istilah pembayaran sampeyan?
A: Deposit jangka 30% kanggo produksi, imbangan 70% sadurunge kirim.
Kategori Produk : Chillers liyane